UNO!™ Mobile Community Cup Debut Kicks Off with Cash Prizes
The first UNO! Mobile Wildcard Series: Community Cup kicks off in the US and Canada, looking for the next UNO! Mobile esports champion! Following the popularity of 2022's UNO! Mobile Wildcard Series: All-Stars show match, the Community Cup Debut will be available to players in the US and Canada with an in-game level of 3 or above. Top players will win thousands of dollars in cash prizes and every participant will have the chance to grab in-game prizes worth over $600,000 in total.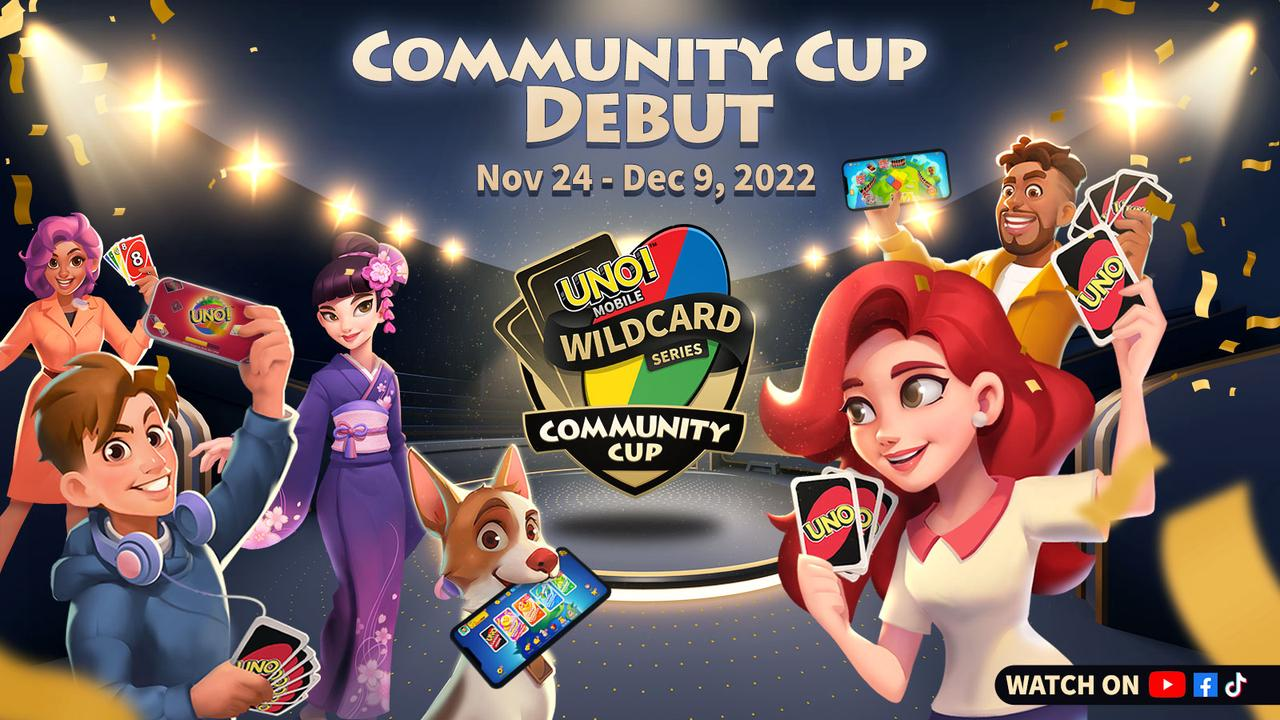 Qualification rounds begin in the mobile app at 11:00 am EST on November 24 and finish on December 3. Mobile players in the US and Canada can participate by simply selecting the "Community Cup" card in the main menu.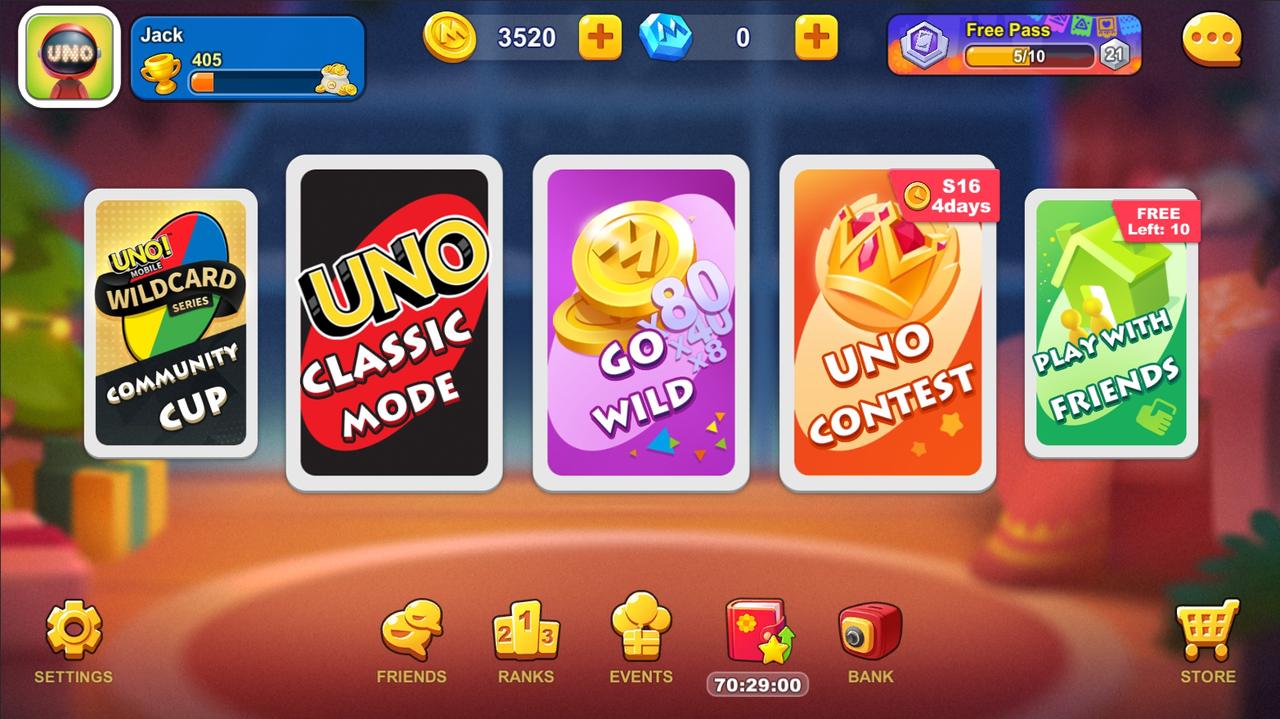 Each day of the tournament is a new chance to join the Community Cup Debut! To qualify, you must advance through ranked ladders using your accumulated points. At the end of each day, players at the top of their ranks will advance to the next.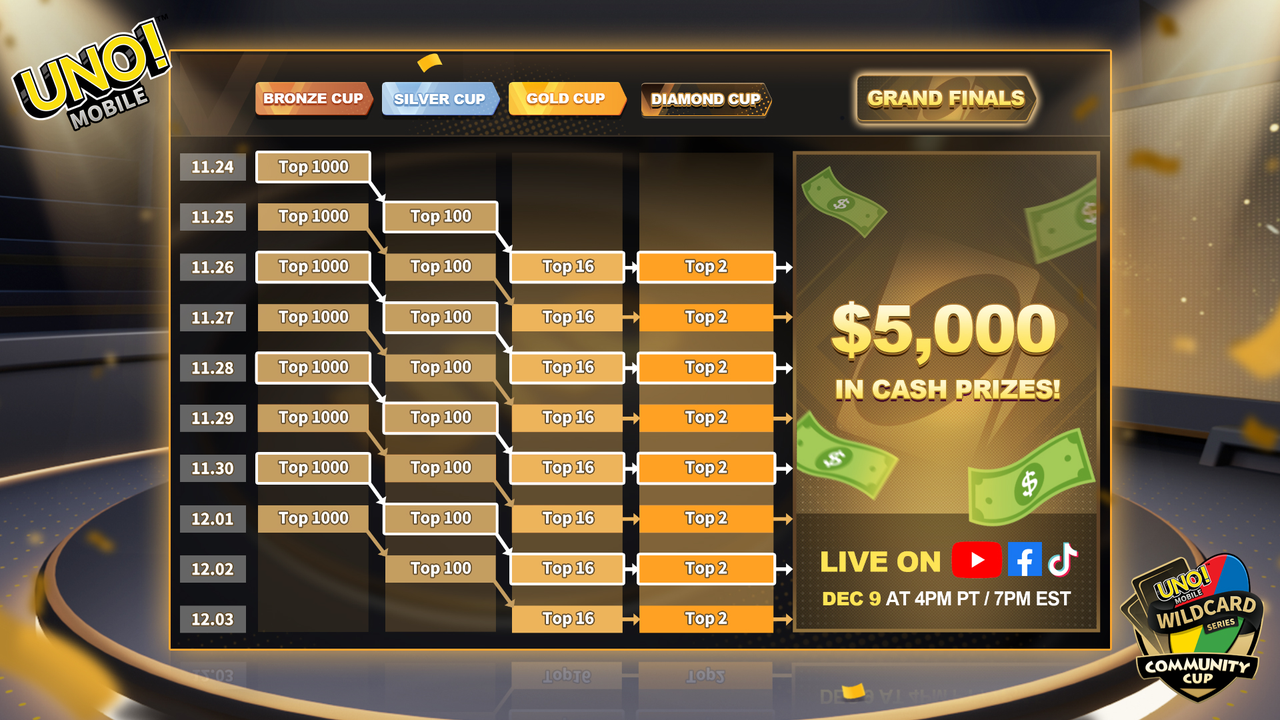 You can play a maximum of 2 rounds per day with each round containing several 3-minute games with the same opponents. Each game combines the classic UNO rules with an unpredictably fun combination of house rules!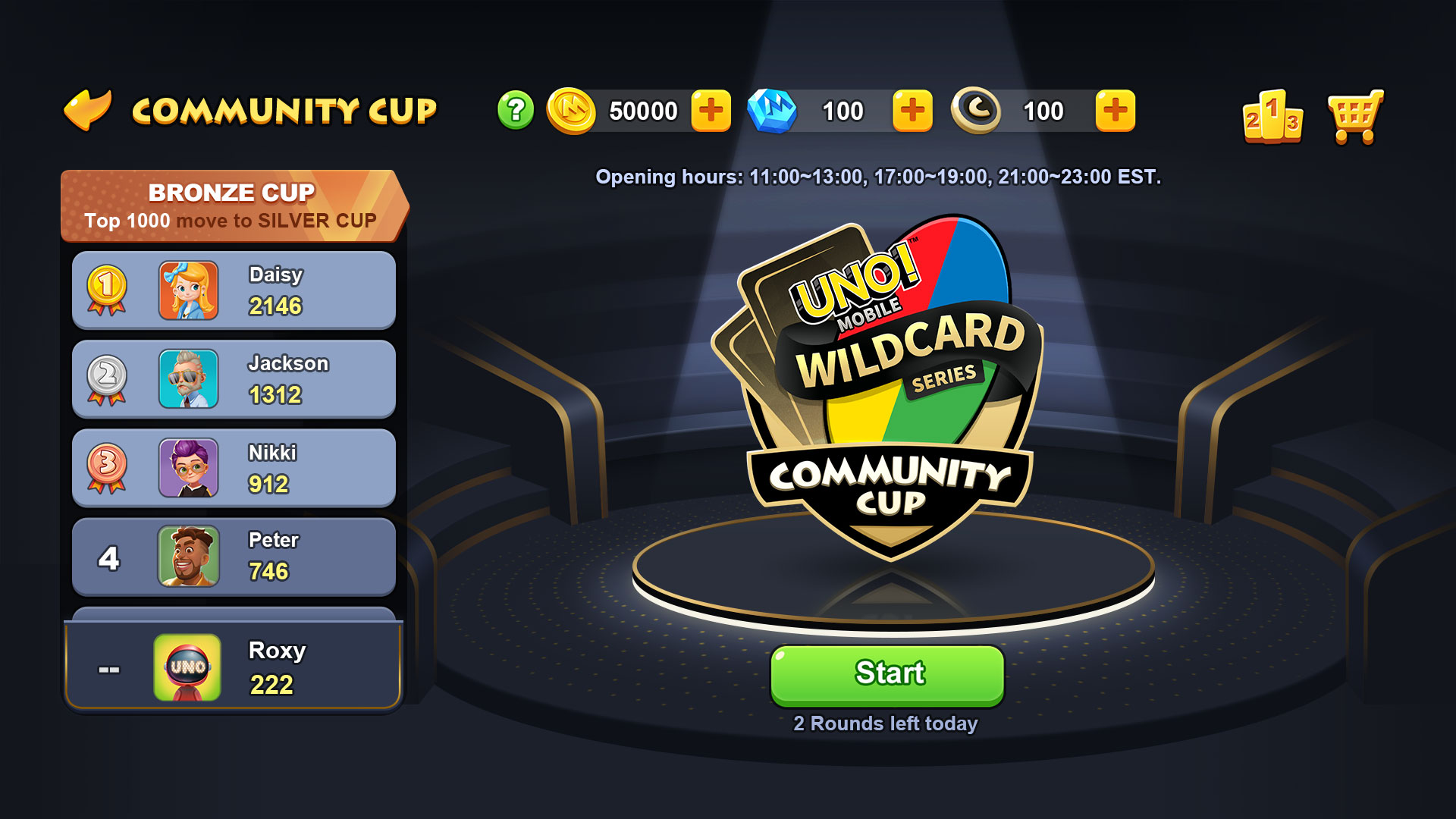 The Grand Final will take place on December 9 and live-streamed on UNO! Mobile's official Youtube, Facebook, and TikTok channels. All sixteen finalists will be awarded exclusive in-game avatar decorations to commemorate their achievements! The Finale winner will be crowned the Community Cup Debut Champion and win $3,000 USD. Second place will take home $1,000 USD while third and fourth place will each win $500 USD!
When the qualifying rounds open on November 24, UNO! Mobile 2022 All-Stars Champion LilyPichu will release a special pack called "Luck of a Champion". The Champion pack includes a voice pack, an avatar frame, and super cute emojis, all designed and created by LilyPichu herself!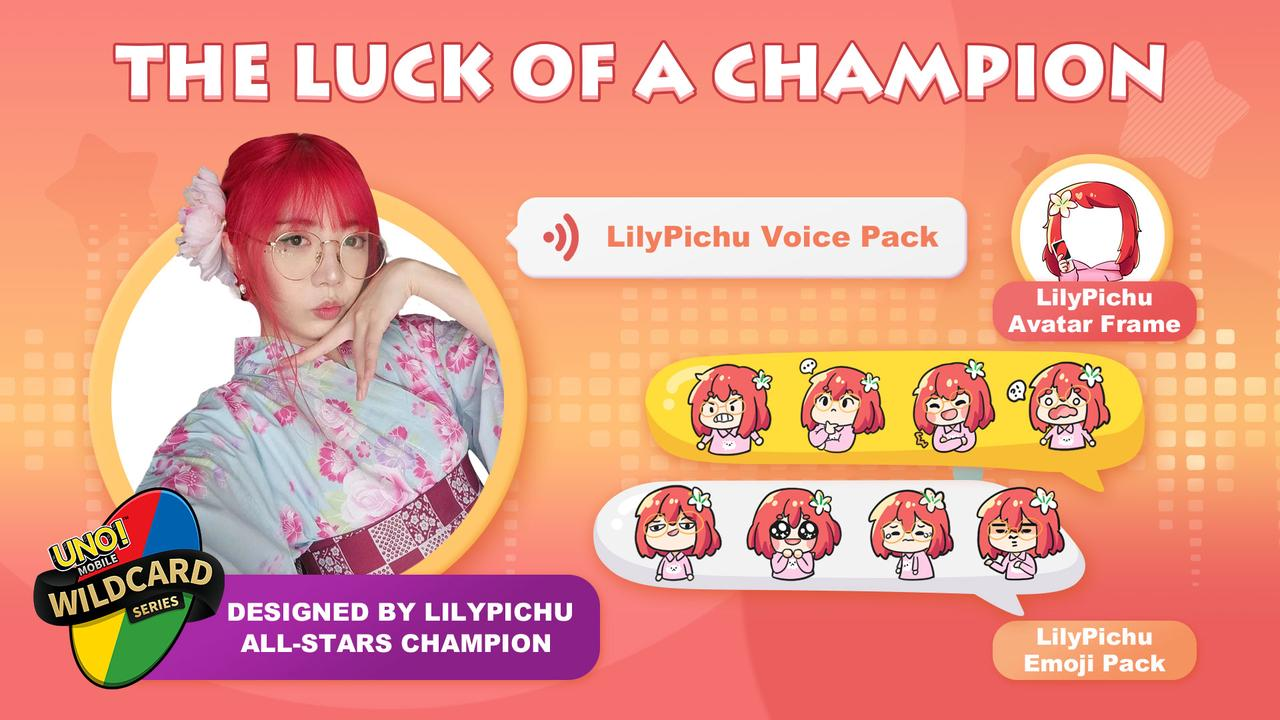 With all-inclusive easy-to-learn gameplay and wildly unpredictable fun, UNO! Mobile brings a new style of competitive gaming to the scene. All you need are some fast fingers to hit UNO!