UNO! ™ Mobile Wildcard Series: Community Cup Debut Champion Emerges after 1.6 Million Tournament Matches
Mattel163 is pleased to announce its first ever winner of UNO! Mobile Wildcard Series: Community Cup Debut. The champion, Kris from Chicago, USA, battled it out against 15 other finalists on the Grand Finale Livestream. After 7 grueling matches, he emerged triumphant and took home a $3,000 USD cash prize!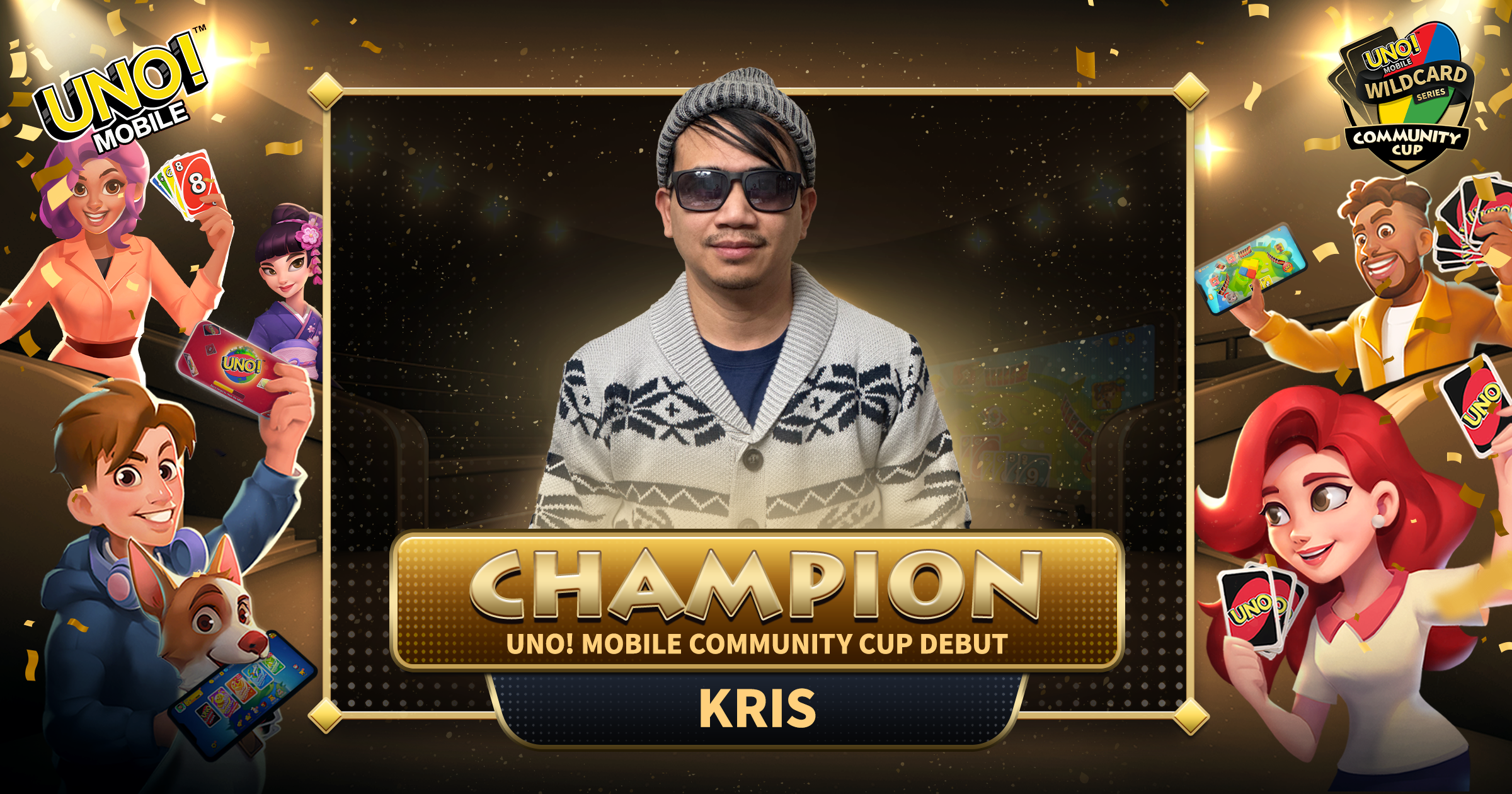 Over 200,000 players across the US and Canada participated in the qualifying rounds. The entire tournament saw more than 1.6 million in-game matches.
Sierra from Indiana came in a close second place and won $1,000 USD. M2Fanc11 from North Carolina took 3rd place and HIT UNO from New York took 4th place, and each took home $500 USD.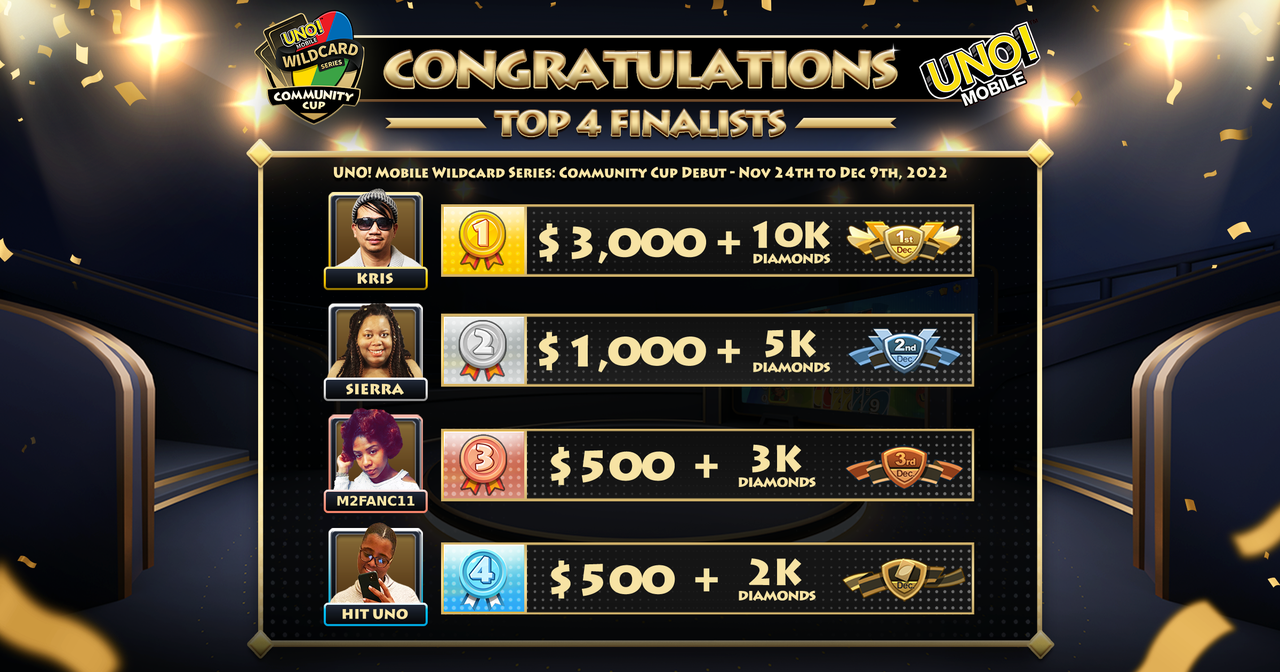 The Community Cup Debut Champion Kris, said, "I still can't believe that I am the champion of UNO! Mobile Community Cup! There were so many unpredictable ups and downs in my matches. I played against some great players and I had a fantastic time throughout the tournament! I followed the previous All-Stars tournament and never thought I would become the champion of a UNO! Mobile tournament. I would like to thank everyone involved for making it such a memorable experience. And of course all the finalists I played against in the final, you were all amazing!"
Amy Huang, CEO of Mattel163 commented: "Huge congratulations to the first community Champion Kris! It has been amazing seeing how many UNO! Mobile players have engaged with our first-ever Community Cup Debut tournament. Continuing to establish UNO! Mobile in the esports space with such resounding success really affirms our efforts, and we can't wait to host more tournaments in the future."