UNO!™ Mobile Community Cup USA & Canada 2023 Kicks Off with Huge Rewards Up For Grabs
The hugely successful mobile tournament UNO!™ Mobile Wildcard Series: Community Cup returns! Players across the US and Canada can join in the action for a year packed with wildly unpredictable competitions, up to $50,000 USD in cash prizes, and tons of in-game rewards! Participants will have a chance to play in the tournaments and win every month.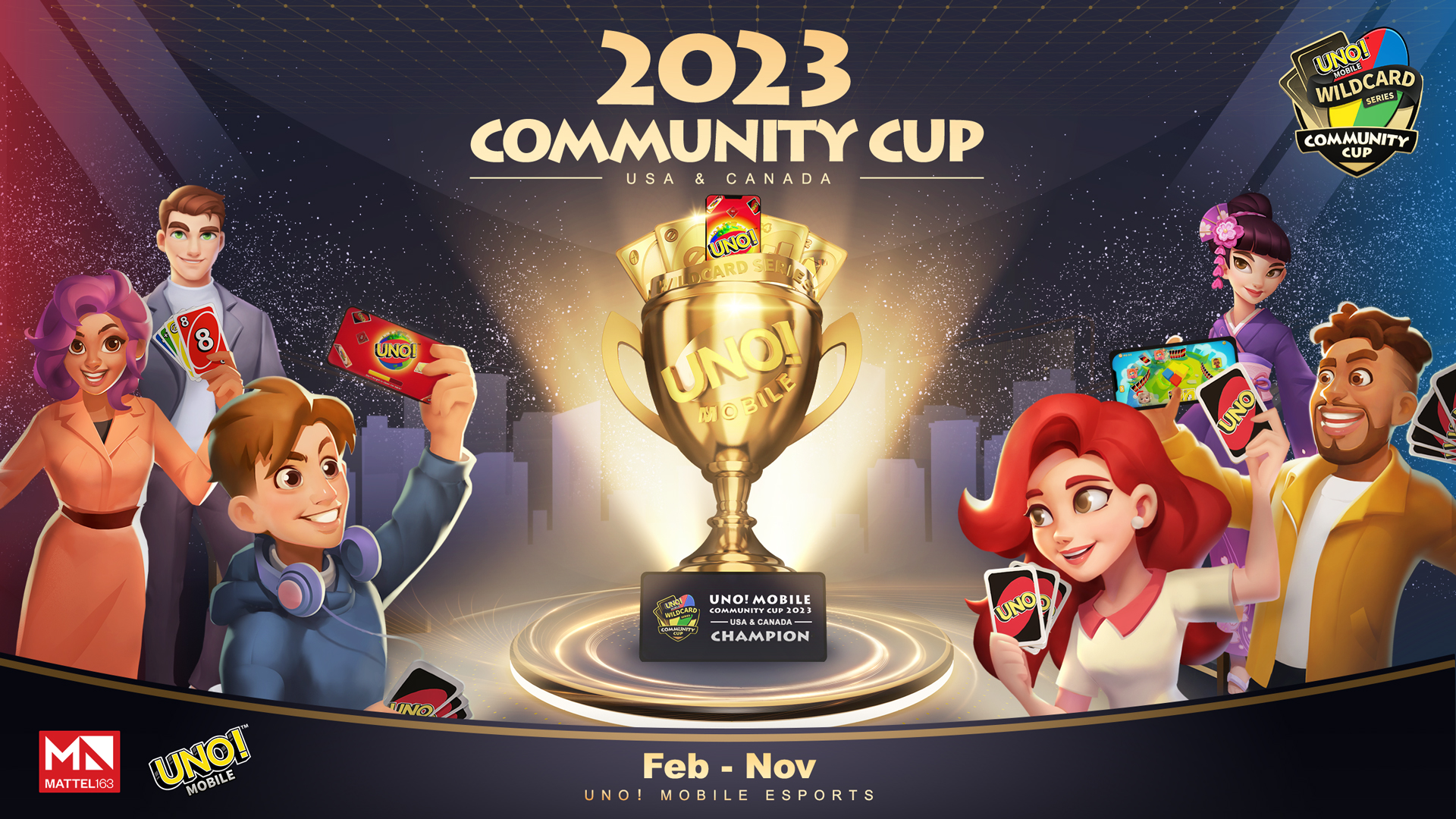 The first-ever UNO! Mobile Esports Champion of the Year in the US and Canada will be crowned at the Annual Grand Finale in November 2023. The champion will be rewarded with an astounding $5,000 USD and a one-of-a-kind, 26-inch-tall UNO! Mobile trophy to commemorate top achievements.
Top players in the Grand Finale will be selected from 8 monthly competitions throughout 2023. From February to May, and July to October, any player across the US and Canada with an in-game level of 3 and above can enter into the Community Cup USA & Canada 2023 tournaments. Players will battle it out for $5,000 USD monthly cash prizes and stellar in-game rewards, as well as the chance to grab the Grand Finale's huge prizes!
Specifically, the qualification will be held in UNO! Mobile from the first day to the 10th of each month. UNO! Mobile players can participate by simply selecting the "Community Cup" card in the main menu and advancing through ranked ladders by playing two rounds of games every day.
The monthly championship will be selected by live streaming on UNO! Mobile's official YouTube channel, with the top two winners of each month advancing to the highly anticipated Grand Finals in November 2023.
With an easy-to-pick-up classic UNO format and added unpredictable fun, whether you are a UNO veteran or new to the game, you can participate UNO! Mobile Wildcard Series: Community Cup USA & Canada 2023 and have a chance to become UNO! Mobile eSports Champion of the Year!
UNO! Mobile will continue to grow in the mobile esports scene with more UNO! Mobile Wildcard Series tournaments and activities later this year.