Meet Laura, The Community Cup USA & Canada 2023 February Champion!
This February marked the start of the UNO!™ Mobile Wildcard Series: Community Cup USA & Canada 2023. UNO! Mobile is excited to introduce this year's first monthly champion, Laura!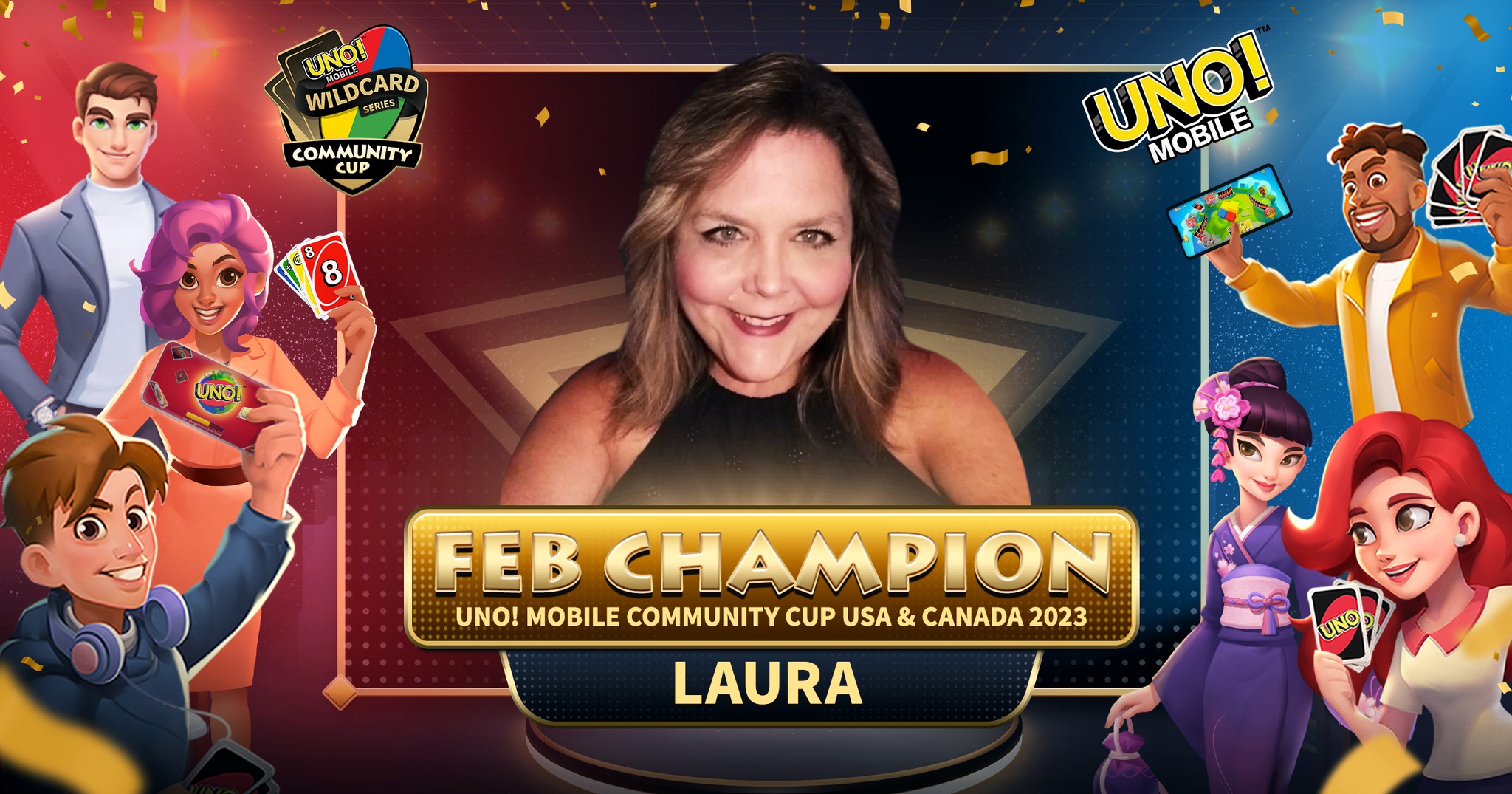 Laura is no stranger to UNO! - from childhood games to winning the first Community Cup USA & Canada 2023 monthly tournament, Laura has a long history with UNO! Mobile:
"I used to play the UNO card game growing up as a kid. So when UNO! Mobile launched, I downloaded the app and have been playing it for 4 years now! I usually play UNO! Mobile in the morning before work and also on the weekends."
Being a seasoned UNO! Mobile player is not the only way Laura connects with the game. She has been an active member of our community for years and has made some great friends and fellow players along the way. She is also a moderator in the UNO! Mobile discord:
"I have found the whole experience so far very exciting. One of the best part of the tournament so far is the great friends I have met in the UNO! Community. I would like to say thank you for the overwhelming support from my friends in the Discord community. I definitely felt the love!"
Now, back to the match — throughout the final match, the cards were stacked against Laura, but in the classic UNO! fashion, the game took a wildly unpredictable turn for the best with her coming out on top. She shared her sharp advice for winning:
"The matches went very fast, which is good. My advice is: always pay attention to the other players' cards."
But this is not the end of Laura's UNO! Mobile Esports story. The February edition of the Community Cup USA & Canada 2023 is only the start of a big year of competitive UNO! Mobile tournaments. Laura, alongside 15 other players, will battle it out in November's Grand Finale, where one of them will be crowned the Champion of the Year:
"Mostly I would like to say that I take this win for all of us old-school players! I am somewhat confident I can win the Grand Finale in November, but it all depends on how skilled the other players are and of course the luck of the cards!"
Mattel163 and UNO! Mobile would also like to say a huge thank you to all the participants who joined us and turned it into such a memorable experience.
Laura will be joined by Joey from Michigan in the Grand Finale Match in November, and special shout-outs to Neo, from Ontario, and Ash_gogo from Ohio for the incredible matches!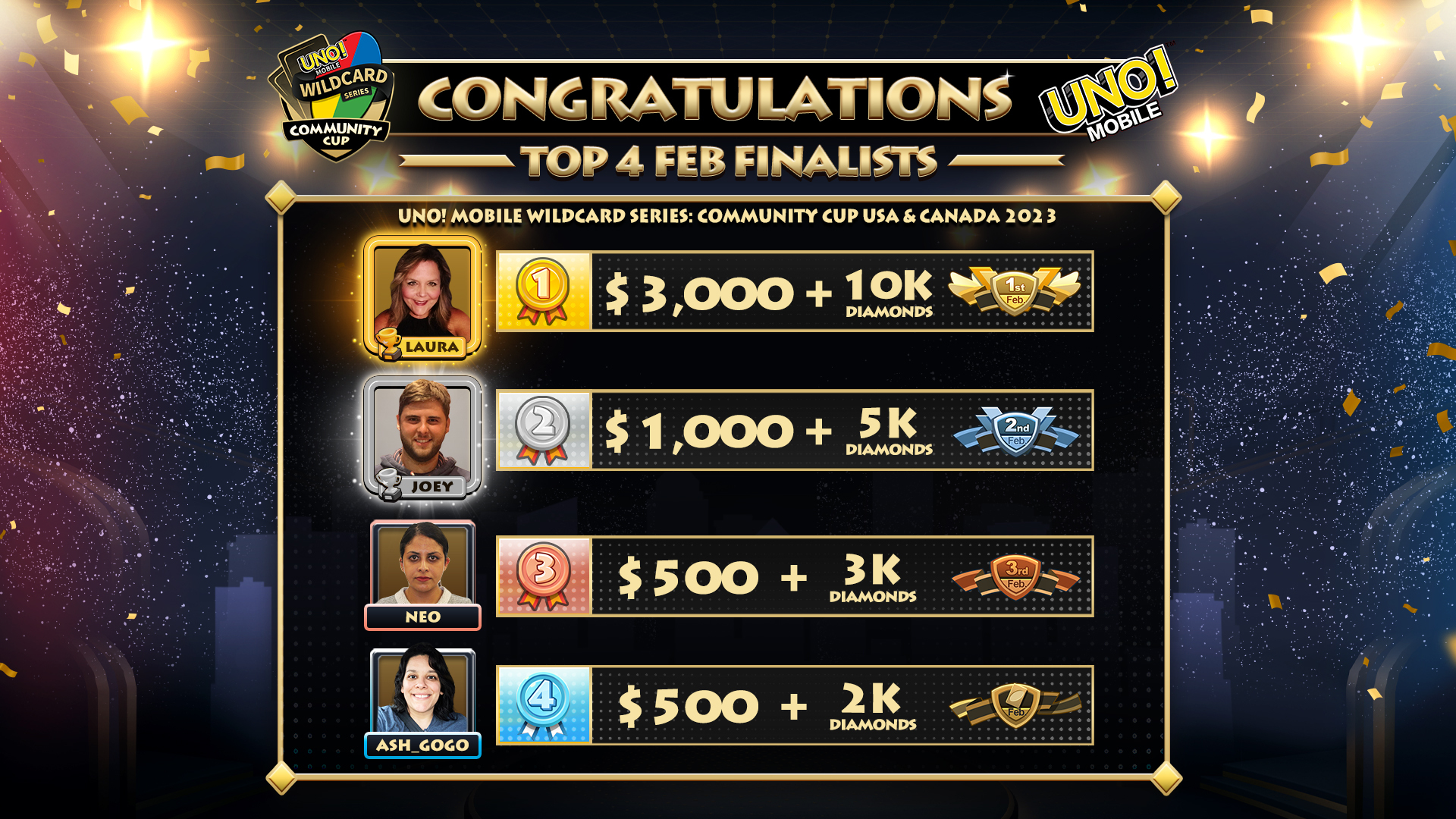 The next round of matches will begin on March 1st, with qualifications running until March 10th. Will you be the March monthly tournament winner in the US and Canada? Stay tuned for more!