Welcoming Corey as the April Community Cup USA & Canada 2023 Champion!
UNO!™ Mobile is pleased to introduce Corey as the April champion of the UNO! Mobile Wildcard Series: Community Cup USA & Canada 2023!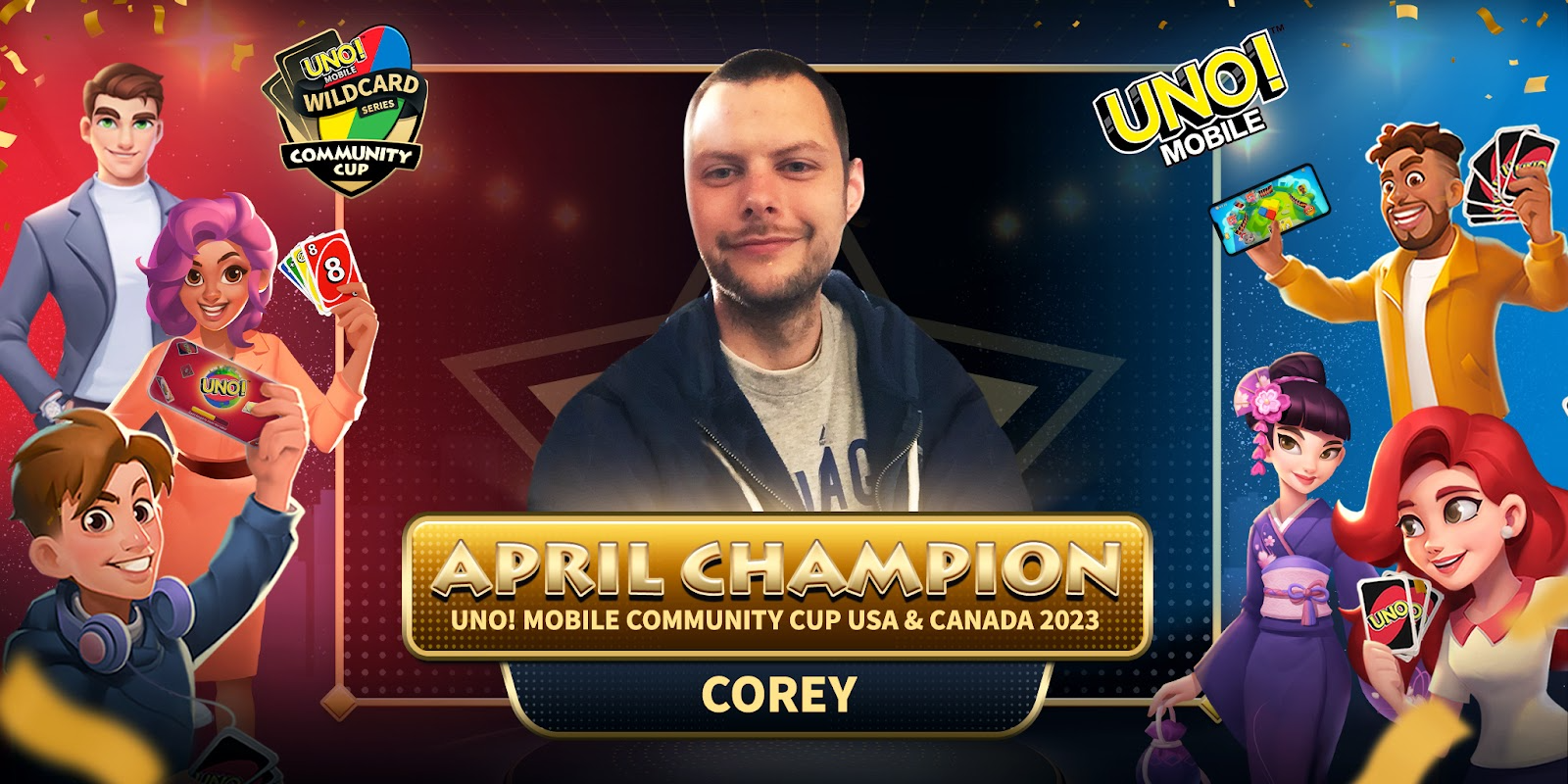 When not at work and spending time with his family, Corey loves reading, hiking, enjoying nature and of course, playing UNO! Mobile:
"I have played UNO! Mobile for about a year. I liked playing UNO growing up so I searched the app store to see if there was a mobile version. I don't really have a certain time that I tend to play. Really just whenever I am in the mood to play."
As a UNO veteran, Corey came into the competition confident and left victorious. Perhaps his cool composure and love for the matches was the key to his success. He shared his thoughts on the April finals:
"I find the monthly finals enjoyable to participate in as they are a nice change of pace compared to normal daily play. When in the matches I feel calm and relaxed. I go into the matches feeling this way because I know that it is just a game and I am here to have fun no matter if I win or lose."
The match itself was as wildly unpredictable as hoped, with Corey playing steady and strong throughout the final matches. He shared his wisdom and tournament experience with other budding UNO! Mobile Esports stars:
"I have found the experience to be challenging but exciting. With each passing stage of the competition one's strategy needs to change to fit the given parameters for the given stage. Don't take it too seriously and get stressed out. Play how you normally would and if the cards fall you may just win it all."
But it was not just luck that helped Corey triumph his matches. He used his confidence and knowledge of the game to come out victorious. In UNO! Mobile's esports, all the matches have highs and lows:
"The most challenging part from my experience was qualifying out of the bronze cup stage. When I had just one card left in the final game of the Finale and realized that I was going to be the April Champion."
Now the April tournaments are over, Corey will have a few months to prepare for the annual Grand Finals in November:
"I will continue to play regularly and try to participate in as many tournaments UNO! Mobile offers as the tournaments are a different playing experience than regular daily play."
April marks the third monthly tournaments of the series in the USA and Canada. The champion, Corey from Washington, DC, will be joined by runner-up Lizziibeth, from Louisiana for the annual Grand Finals.
UNO! Mobile and Mattel163 would also like to give a huge thank you to LUMPS2800 from New Jersey and ALLY from Texas for their incredible matches this month!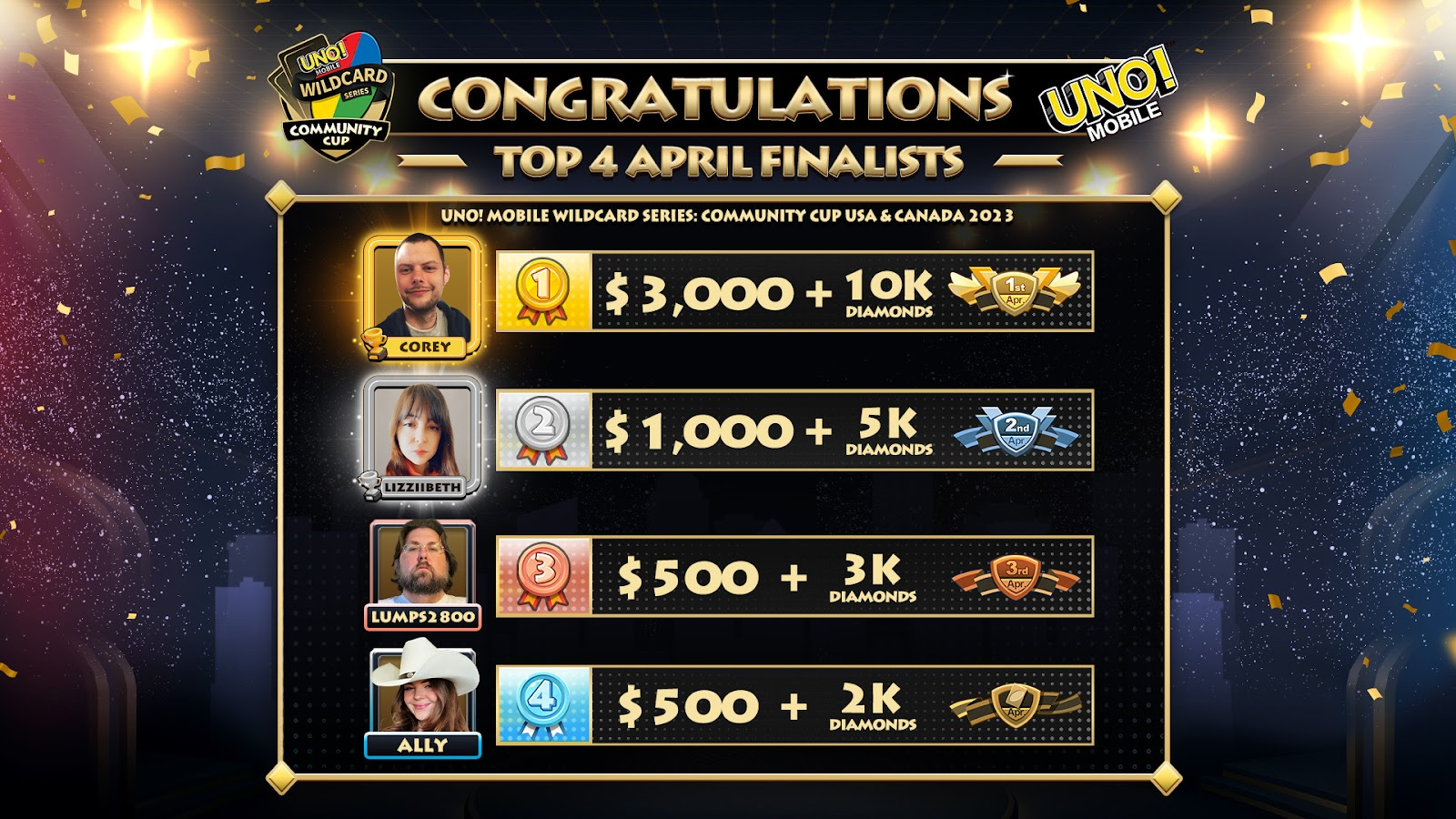 Do you think you can be the next monthly champion? The next qualifications will start on May 1, so tune in and don't miss out!